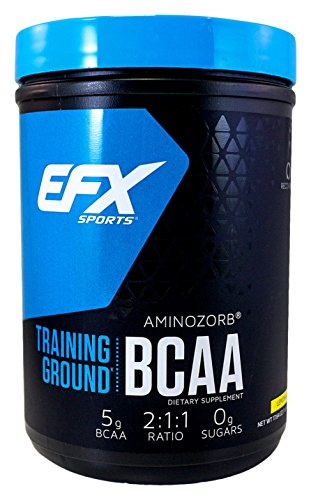 EFX Sports Training Ground BCAA Powder, Lemonade, 500 Gram
Regular price $ 66.99 $ 39.99 Sale
SUPPLEMENTS THE SAME?
Absolutely not. Unfortunately, many BCAA products are cheap, synthetic versions that are not water soluble and merely float on the surface of beverage they are mixed with. They've also been shown to degrade after being subjected to stomach acids. However, Training Ground BCAA, powered by AminoZorb, is the solution.
AMINOZORB: FULLY STABLE. HIGHLY SOLUBLE.
The patent-pending technology behind AminoZorb in Training Ground BCAA makes it fully stable in solution and highly water soluble. For athletes who demand the very best, it's the obvious choice.
Warnings: Not intended for use by persons under age 18. Do not exceed recommended dose. If you are taking medication, have a medical condition, pregnant or nursing, consult your physician before using this product.